Assalammualaikum semua.
Tetiba je petang ni aku rasa macam nak cerita pasal kek fondant disebabkan ramai bebenor kawan2 and cousin yang nak bertunang or mendirikan rumahtangga. Yelah, kalau nak kawin, nak bertunang, for sure nak cari kek. Dan zaman sekarang ni, kek fondant memang popular especially for hantaran because tak cerewet nak bawak.
Tapi sebenarnya, dari mana asalnya kek fondant ni ek? Siapa yang cipta? And kenapa baru sekarang kek fondant ni dikomersialkan?
Actually, kek fondant dicipta seawal abad ke 16 lagi. Asal pembuatan fondant menggunakan bahan2 seperti
air mawar, gula, lemon juice, telur putih dan gum paste. So, asas kandungan fondant adalah gula dan bukannya mentega atau susu seperti yang digunakan dalam krim.
Kenapa dinamakan 'fondant'? Sebenarnya nama fondant ni diambil dari perkataan French iaitu 'fondre' yang membawa maksud 'mencair'. Zaman dulu fondant lebih popular dijadikan seperti gula2 dan candies dan the fondant are tends to melt in the mouth. Ala2 macam gula kapas tu. Biasala, ingredient pun based on sugar kan.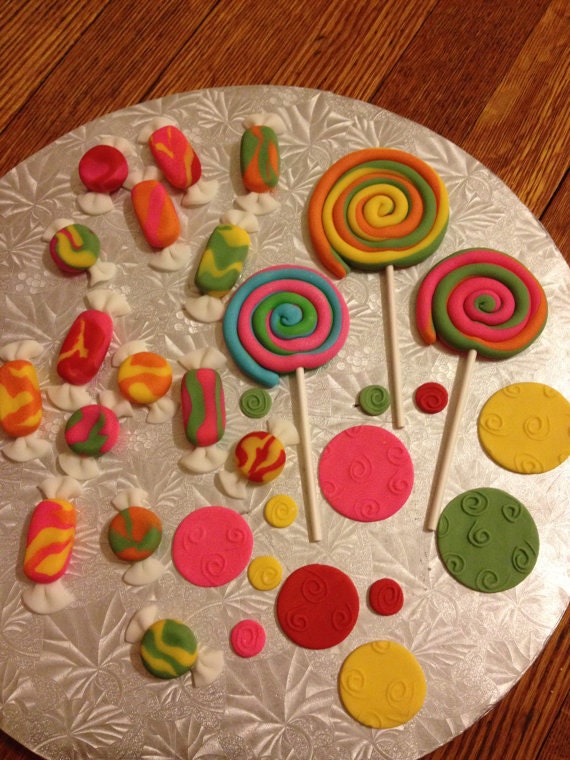 contoh fondant candies
After popular dalam bentuk candies, barulah they invented this fondant to be adapted into cake icing. Tapi penggunaannya sebagai frosting agak kurang diguna pakai disebabkan harga gula yang terlalu mahal suatu ketika dahulu, sehinggalah awal abad ke 20.
Salah satu sebab bagaimana fondant cake kembali popular adalah re-commercial yang dibuat melalui program rancangan tv seperti 'Cake Boss', 'Ace of Cakes', dan 'The Martha Stewart Show'. And nowadays, fondant cake terkenal di seluruh dunia, termasuklah Malaysia.
Makin banyak produk kek fondant hasil anak tempatan yang tak kurang kreatifnya malah cute cute belaka. Salah satu contohnya adalah
FAWIES
. Sumpah comel gila tengok hasil kreativiti diorang!
cumil gilaaaa kannn?
ok ok, this one is my favourite!
TADAAAAAA!
KEEP THE BLUE FLAG FLY HIGH !!
herherher
Seriously kalau korang tekan link page diorang, mesti korang geram sangat2 dengan kecumilan kek fondant diorang. So sesiapa yang berminat nak tempah kek fondant yang unik and cumil for any events or wedding, bolehlah try order dekat diorang okay?
Till next then babeh.. Daaaaaaaa